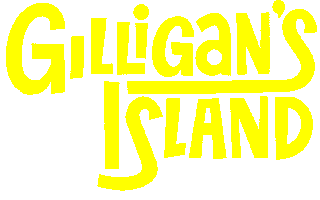 "The Movie"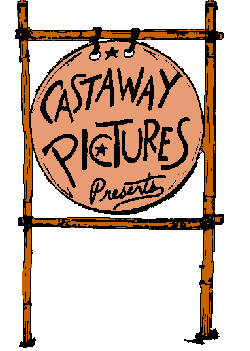 I recently interviewed Mr. Schwartz about the status of "Gilligan's Island: The Movie," and here is what he had to say.

---
"I'm hopeful the Gilligan's Island movie will become a reality. Ted Turner, who owned the copyright to 'Gilligan's Island,' prevented deals we could have had with the feature at Disney, Columbia, Paramount, ect. They were all blocked by the attorneys and business affairs in Ted Turner's company. He always wanted too good a deal for himself."
"Now the Turner company has been swallowed up by the Time-Warner Corporation, and now they own the copyright. We are currently in meetings with executives there. Hopefully Time-Warner will produce the feature."


At the moment, they are talking to a director whom they like, as do Lloyd (Sherwood's son) and I, but negotiations with that particular director are at an impasse. They are all working on some way to break the deadlock."

---
Pete: When there's official news on those negotiations, Mr. Schwartz will let me know and I will share it with you. Also, when "The Skipper's Log" gets closer to publication an official announcement will be made.


In the meantime I will be filing periodic reports on the latest happenings here on the island.

---
The "Gilligan's Island: The Movie." This elaborate production will have a big budget with extensive special effects, docking scenes, and the storm/shipwreck will have a lot of intensive/comedy special effects. In fact, the shipwreck scene in the movie will be as exciting as the train wreck in the movie, "The Fugitive".


Included is a love interest among some of the castaways, but never fear. The same kind of fun, adventure, entertainment and comedy will still be there.


Talks about a cast are in the making. You want; 

Gilligan -    Jim Carrey, Martin Short, Rick Moranis, 
              Steve Burns, Jamie Kennedy, Adam Sandler
Skipper -     Brian Dennehy
Thurston -    Leslie Nielson, Donald Trump, Hugh Heffner,
              John Laroquette
Mrs. Howell - Betty White, Goldie Hawn, Rue McClanahan,
              Lynn Redgrave 
Ginger -      Michelle Pfeiffer, Geena Davis, Loni Anderson, 
              Jennifer Aniston, Anna-Nicole Smith
Professor -   Robert Hayes, Richard Dryfuss, Rick Moranis,
              Jack Wagner
Mary Ann -    Demi Moore, Sandra Bullock, Pam Dawber, 
              Julia Louis Dreyfus, Yasmine Bleeth