Brill Sings Mary Ann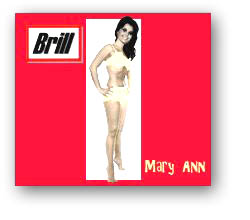 Austrailia's hottest band "Brill" will be releasing their newest CD titled "Mary Ann." I have personally heard the song and I think that it is fabulous, wonderful, stupendious..... The CD has four songs on it.


1) Mary Ann
2) Do Not Worry
3) Funky Town
4) Mary Ann (Department Store Mix)


To hear a sample of the Mary Ann song, simply click on the button below.

---
The recording I made isn't very good, but what do you expect from a computer made out of coconuts and bamboo?!