Bob Denver, TV's Gilligan, Dies at Age 70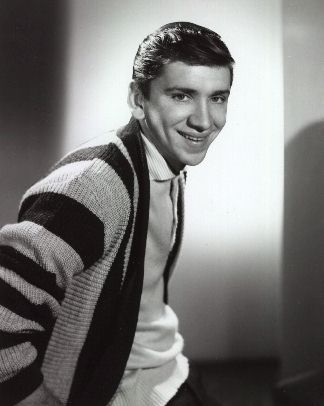 ---
Bob Denver, TV's Gilligan, Dies at Age 70 NY Times By THE ASSOCIATED PRESS Published: September 7, 2005 Filed at 10:44 a.m. ET

LOS ANGELES (AP) -- It was supposed to be just a three-hour tour and, if the critics had their way, ''Gilligan's Island'' would have been forgotten after its three short seasons on television. But somewhere along the line in rerun eternity, television audiences fell in love with the goofy character of Gilligan played by Bob Denver, who died Friday at age 70.

It became a love affair that endured throughout the life of Denver, who died of complications related to cancer treatment at Wake Forest University Baptist Hospital in North Carolina. He had lived in recent years in Princeton, W.Va.

''One thing I can say about Bob and the show is he entertained generations, and everybody approached us and him in particular with love and a smile,'' said Russell Johnson, who played the egg-headed professor on ''Gilligan's Island.'' ''That's a tremendous legacy for someone from Hollywood to leave.''

Gilligan may have been his signature role, but when he took the part in 1964 Denver was already widely known to TV audiences for another iconic character, Maynard G. Krebs, the bearded beatnik friend of Dwayne Hickman's Dobie in the ''The Many Loves of Dobie Gillis,'' which aired on CBS from 1959 to 1963.

''In all the time I knew Bob, personally and professionally, we never had a harsh word,'' said Hickman, who added the two remained close friends over the years, even though they were as different in real life as the characters they portrayed.

California state Sen. Sheila James Kuehl, who played Dobie's love-struck pursuer, Zelda Gilroy, remembered Denver as a mentor, both in acting and life.

''What he taught me about acting was when you work to make the other person look good, you end up looking good yourself,'' she said. ''What he taught me about life was that you could love your work, but it was really more important to love your friends and family.''

Maynard G. Krebs' only desire was to play the bongos and hang out at coffee houses, and he would shriek with terror every time the word ''work'' was mentioned.

Gilligan on the other hand was industrious but inept. His bungling stranded his tour boat's skipper and their five passengers on an uncharted desert island for all of TV eternity and, when the seven castaways actually got off the island in a film sequel, they wound up back there when Gilligan bungled the reunion cruise a year later.

His character was as lovable as he was incompetent, and viewers embraced the skinny goofball kid with the white sailor hat. So did the Minnow's skipper, Jonas Grumby, played by Alan Hale Jr., and who always referred to Gilligan affectionately as ''little buddy.''

''As silly as it seems to all of us, it has made a difference in a lot of children's lives,'' Dawn Wells, who played farm girl Mary Ann Summers, once said. ''Gilligan is a buffoon that makes mistakes and I cannot tell you how many kids come up and say, `But you loved him anyway.'''

TV critics were less kind, dismissing ''Gilligan's Island'' as corny at best and stupid at worst. It was canceled by the network in 1967, but found new audiences in syndicated reruns.

''It was the mid-'70s when I realized it wasn't going off the air,'' Denver told The Associated Press in 2001. ''I certainly didn't set out to have a series rerun forever, but it's not a bad experience at all.''

After ''Gilligan's Island,'' Denver starred in other TV series, including ''The Good Guys'' and ''Dusty's Trail.'' He also made numerous film and TV appearances.

But he never escaped the role of Gilligan, so much so that in one of ''Late Show'' host David Letterman's top 10 lists -- things that would make the studio audience applaud -- one of the items Letterman announced was Denver's presence. The actor's brief appearance yielded a raucous response.

Born in New Rochelle, N.Y., on Jan 9, 1935, Denver discovered acting while studying law at Loyola University in Los Angeles. While struggling to make it as an actor, he taught private school in Pacific Palisades and worked for a time at a post office.